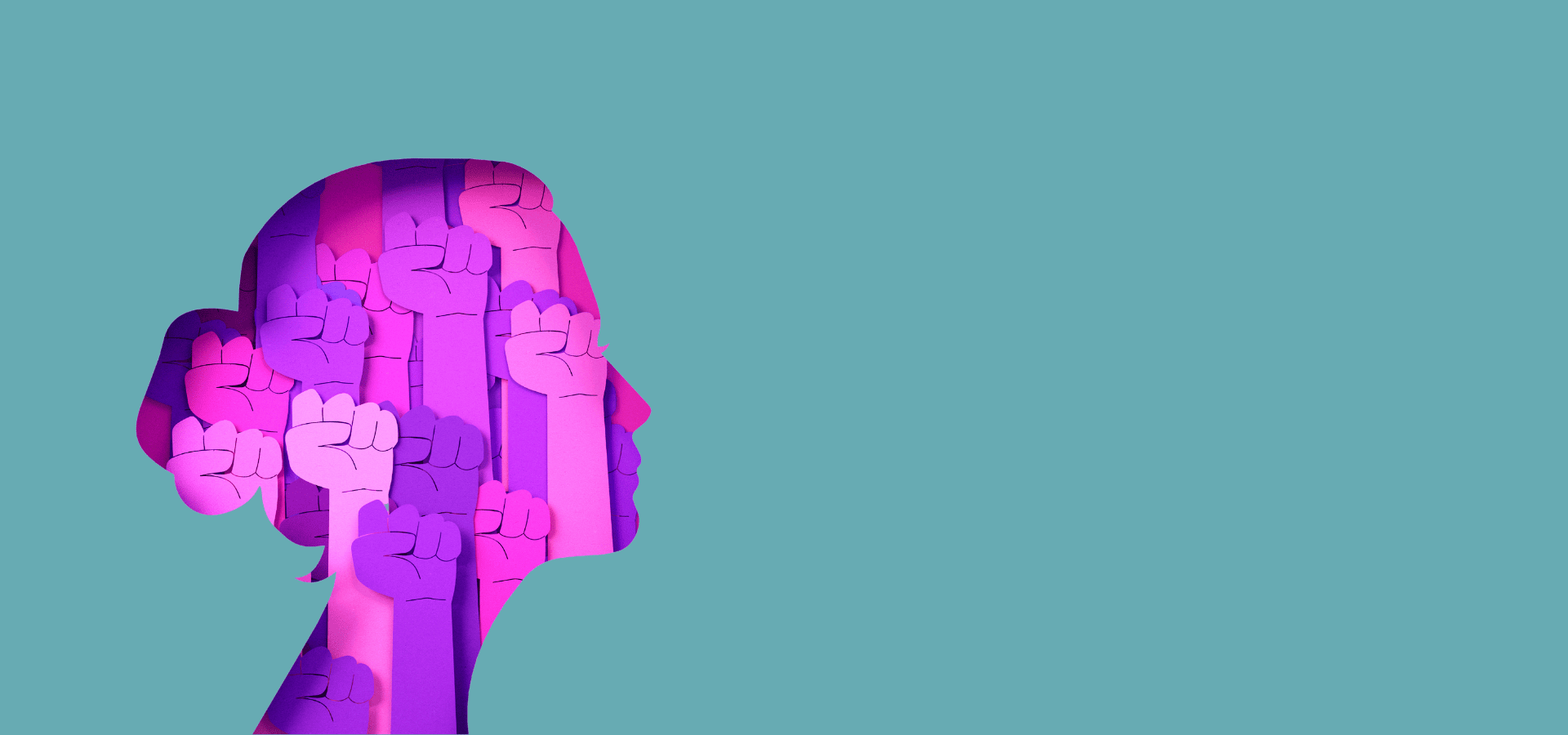 INTERNATIONAL WOMEN'S DAY
Women of CISC share their thoughts
On International Women's Day, we celebrate the immeasurable contributions of women in the workforce. We asked the inspiring women on our team what this day means to them. Their responses remind us of the immeasurable contributions of women in all areas of life and the need to continue striving for gender equality. From breaking down barriers and glass ceilings to championing diversity and inclusivity, women have played an integral role in shaping the modern workplace.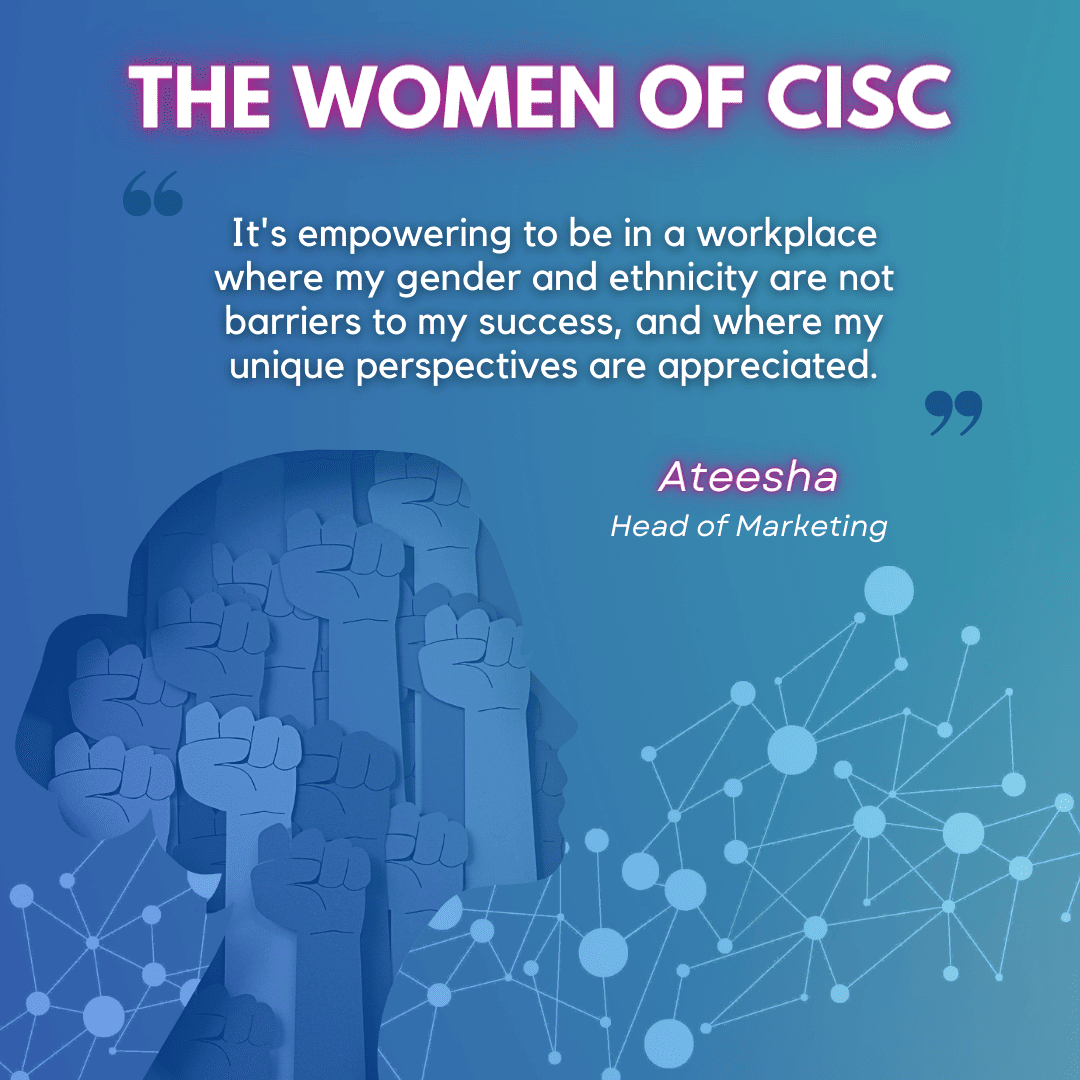 Ateesha, Head of Marketing
International Women's Day is a reminder of the strength, resilience, and limitless potential that women bring to the workplace. As a woman in the workforce, I'm proud to be part of a community at CISC that's breaking down barriers and creating a more inclusive, equitable future. It's empowering to be in a workplace where my gender and ethnicity are not barriers to my success, and where my unique perspectives are appreciated. We are innovators, leaders, and changemakers. Let us continue to break down barriers, shatter stereotypes and empower each other to reach our full potential. Together, we can create a future where every woman has the chance to thrive and succeed. Here's to strong women: May we know them. May we be them. May we work alongside them.The mandate is part of Walmart's broader efforts to improve its supply chain operations and enhance the customer experience. RFID technology enables Walmart to track the movement of goods in real-time, improving inventory accuracy and visibility, reducing the risk of out-of-stock situations, and ensuring that products are delivered to stores more quickly and efficiently.
Ulrike, Vice President Finance
For me personally, International Women's Day is a reminder of the importance of empowerment and equality in leadership positions. I think it is absolutely important that we further develop equality, that we have a balanced leadership and that leadership positions are equally distributed. It is not just about achieving success as an individual, but about paving the way for others to succeed as well. It is not just about increasing the number of women in leadership roles, but creating a culture where everyone has an equal opportunity to lead and succeed, regardless of their gender or background. Let's continue to lift each other up, challenge the status quo, and inspire the next generation of female leaders.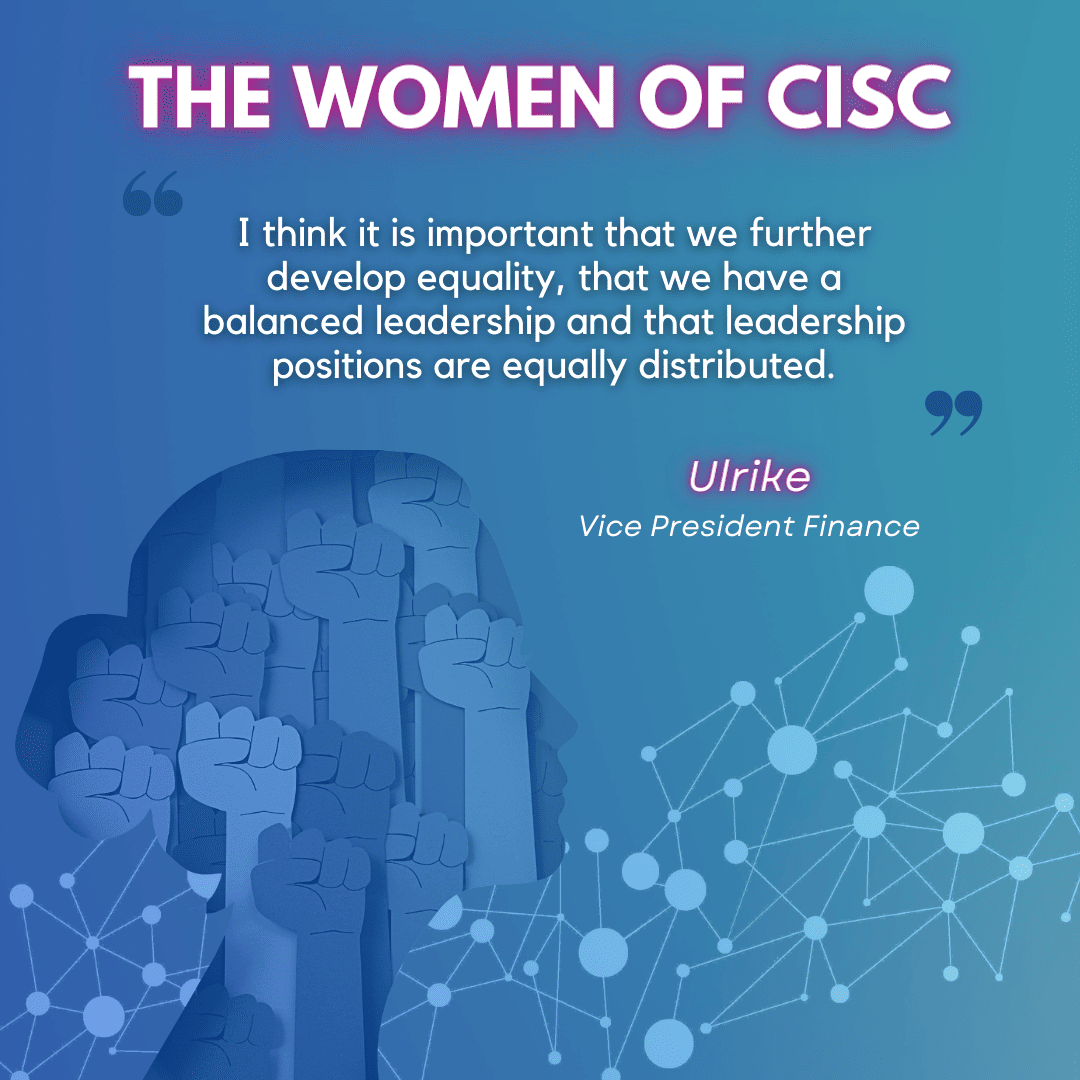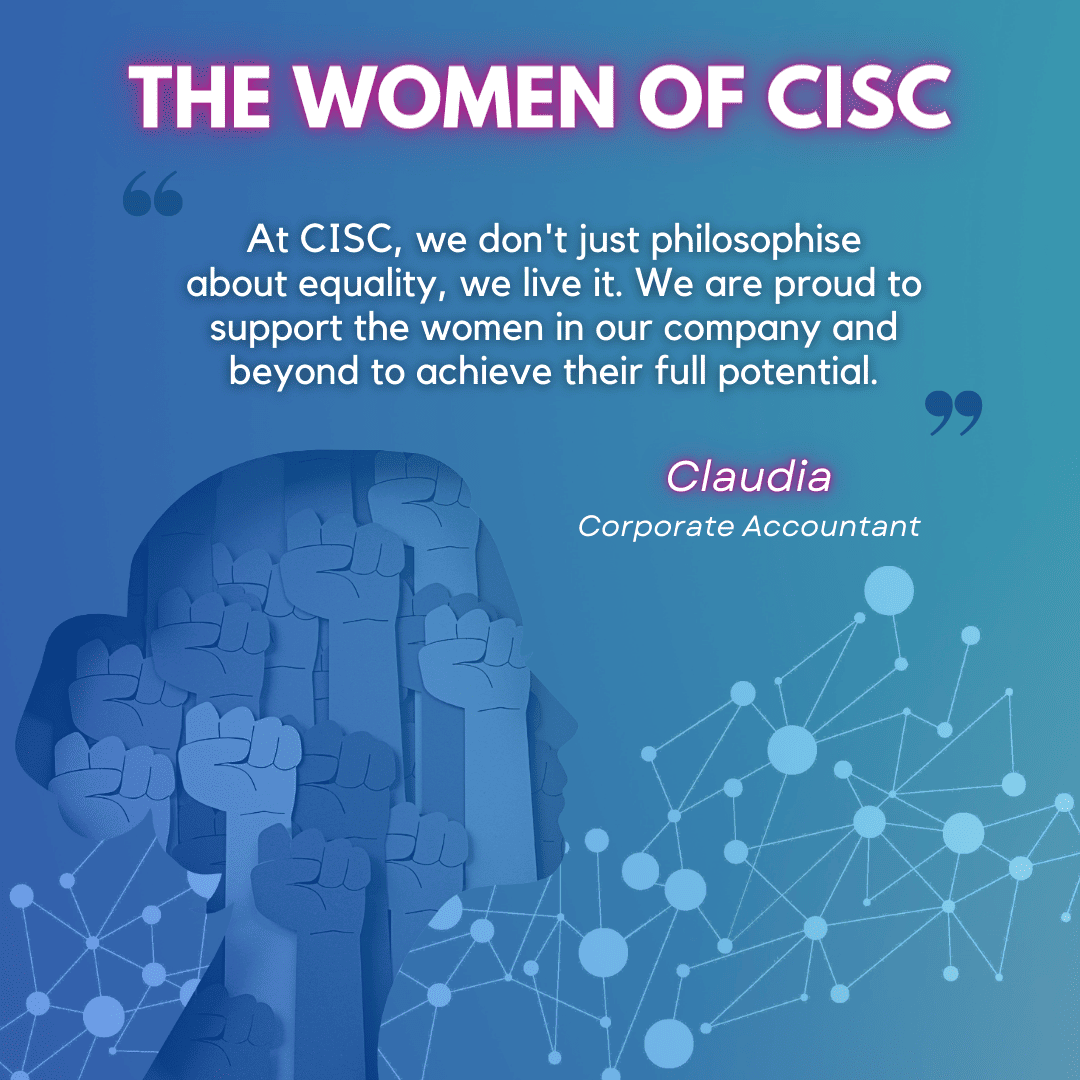 Claudia, Corporate Accountant
At CISC, we don't philosophise about equality, we live it. As we celebrate Women's Day, we are reminded of the invaluable contributions that women make in every aspect of our society, and we reaffirm our commitment to promoting diversity and inclusivity. We believe that gender should never be a barrier to success, and we are proud to support the women in our company and beyond to achieve their full potential. Let us continue to champion equality and create a world where every woman has the opportunity to thrive.
Isabella, Design Engineer
Although Women's Day holds no special significance for me in the workplace, I am incredibly grateful to be living in a time where women have the opportunity to focus on their education and careers and achieve independence. This was definitely not the case a few decades ago. As an engineer in our company, I am fortunate to have never experienced any discrimination or setbacks due to my gender. However, I recognize that this is not the case for all women, particularly in other parts of the world. On this Women's Day, let us celebrate the progress we have made towards gender equality, and continue to strive towards a future where all women have the freedom and opportunity to pursue their dreams, without fear of prejudice or discrimination.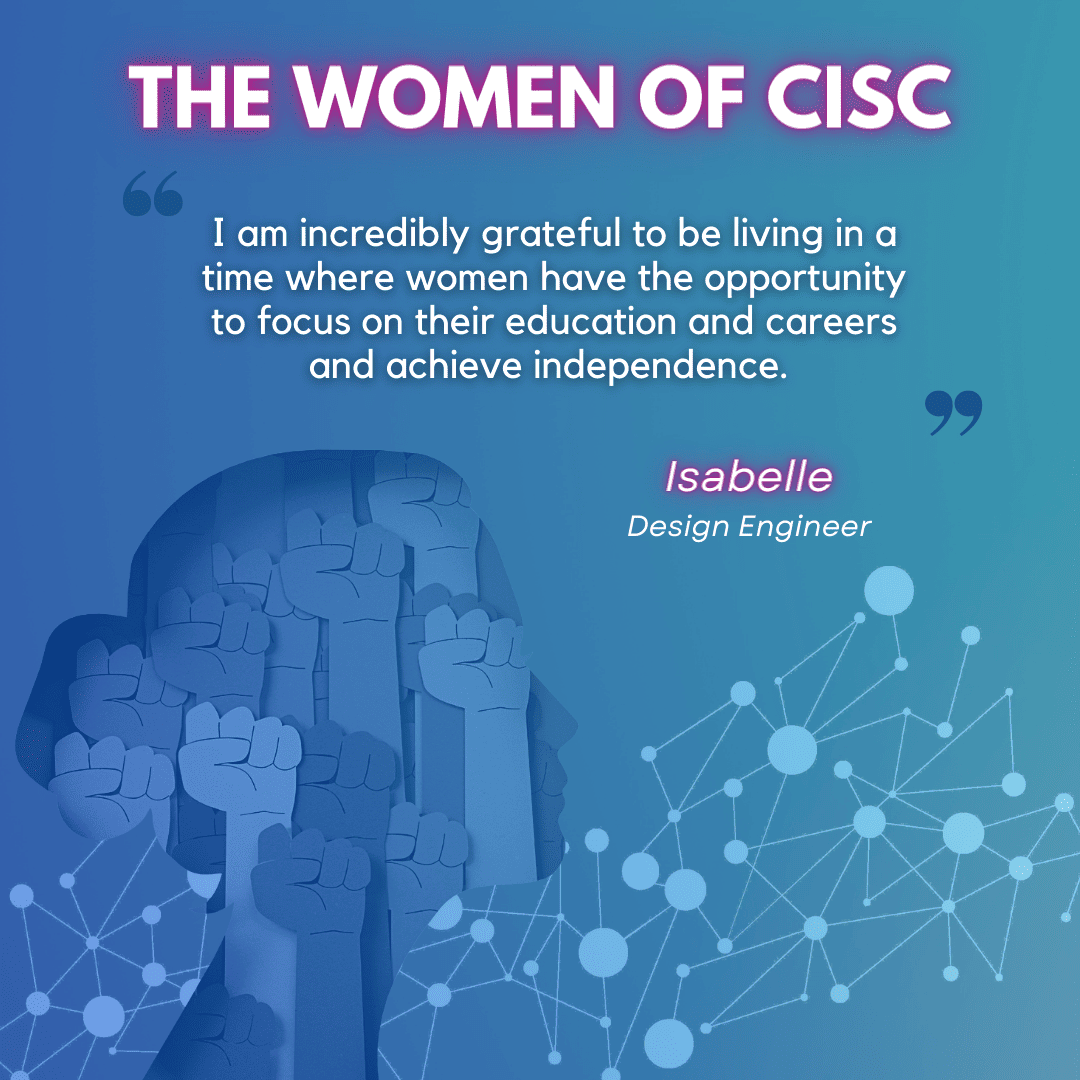 Here's to the incredible women who have made an impact, and to the ones who will continue to do so. Happy Women's Day!