NFC Production Quality
Assurance
NFC Xplorer Inline is a Test Tool for High Speed Quality Assurance and Encoding.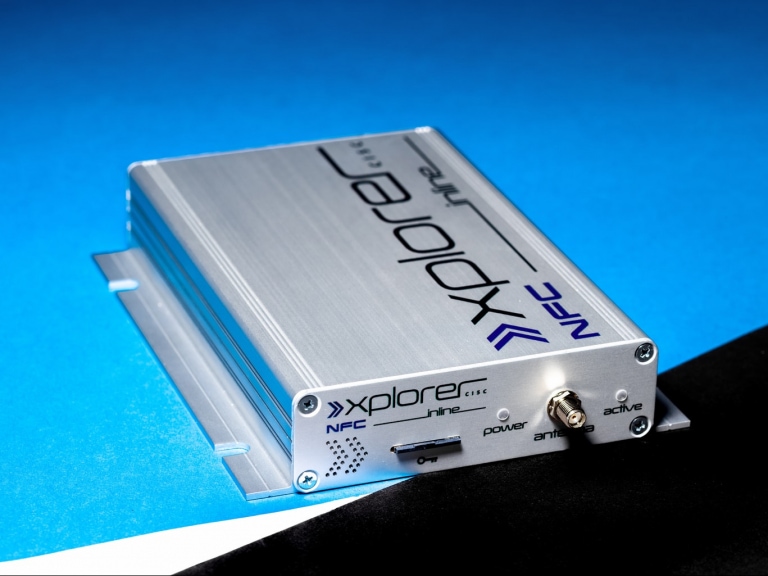 NFC Performance Testing During Production
The CISC NFC Xplorer Inline is a unit for high-speed quality assurance testing of NFC inlays and tags during the production process. It offers quality assurance during the production process from start to end which includes performance testing and encoding. NFC Xplorer Inline is available with a GUI but also allows full integration into assembly machines through serial interfaces, trigger lines, and API.
More flexibility in creating an own performance matrix
Better analysis while saving time and cost
Testing for performance on 13.56 MHz at high speed (> 100k UPH)
Improves overall quality of the product
Full quality assurance in production
Support of various NFC Tag types
Security, crypto support (SAM, TAM)
Variable H-field strength
Provided a complete solution including antennas to support for class 1 – 6 tags
Read / Write mode for encoding and personalization
Test label operating field range
GPIO for external trigger
Serial interface for communication
Supported standards:

ISO/IEC 14443A and B
ISO/IEC 15693
NFC Xplorer inline is a quality assurance test tool that additionally allows encoding of NFC and HF RFID tags and labels. The device is setup to support the maximum speed allowed by the protocol and the tag chip.The device consists of 2 elements, the NFC Xplorer Inline itself and a test antenna (set). A Secure Access Module, the MIFARE SAM AV3, is provided optionally.
A set of 3 test antennas together with square and round shielding panels are provided covering all NFC tag type classes 1-6 to meet production testing requirements for any kind of NFC tags and labels.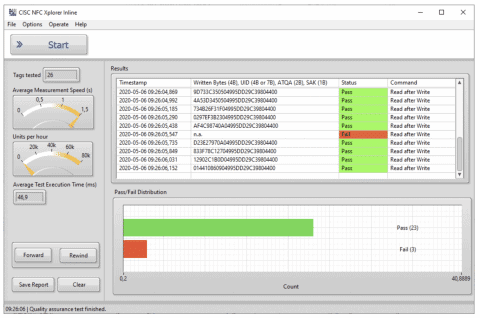 The results table give full overview of the quality assurance testing including the possibility to save it as a report. 
Downloads of NFC Xplorer Inline