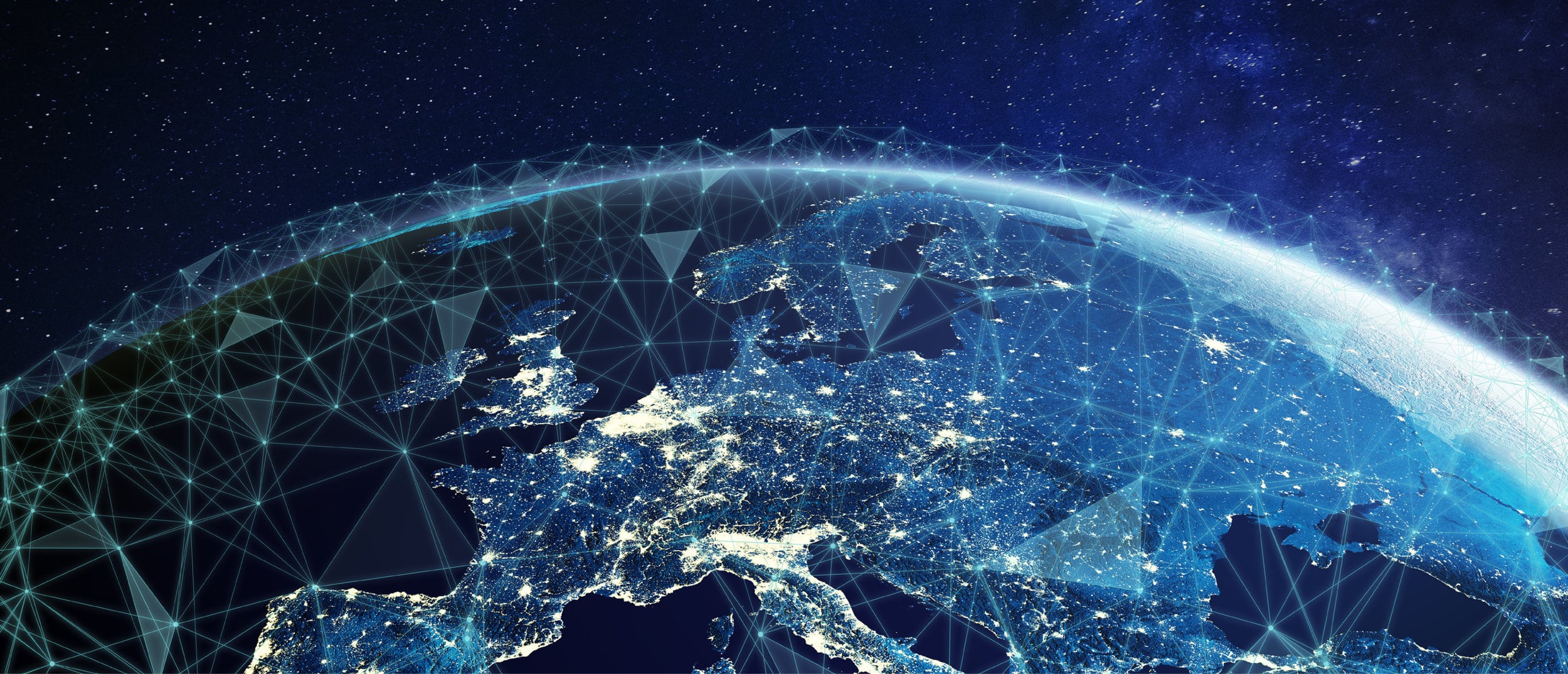 Launch of RAIN Xplorer Reader Checker
CISC awarded with the TD.IKT.EBS prize in the category smart production and digitalization with its Reel2Reel Tester
Launch of NFC / WLC Development Platform
Started new international research project Transact
Started new international research project EnergyECS
Launch of RAIN Xplorer Spy including an online shopping opportunity
Launch of NFC Xplorer Inline
Launch of new Corporate Identity
Debangana Mukherjee appointed as the chairperson for AIM North America
Started new international research project InSecTT
CISC has received the certificate "Family-Friendly Company" issued by the federal Ministry of Families and Youth of the Republic of Austria (valid for three years)
Launch of RAIN Xplorer Inline and RAIN Xplorer Reel2Reel
Winner of the Innovation and Research Award from Carinthia for the innovative digital service platform COYERO
Honoured with the Ted William award to Josef Preishuber-Pflügl, Executive Vice – President CTO, Business Manager RFID+NFC
Markus Pistauer, CEO elected as steering board member of the ARTEMIS Industry Association
Awarded with the AIM NA Professional of the year award to Debangana Mukherjee, Director Business Development and Sales
Debangana Mukherjee appointed as the new vice-chair for AIM North America
Founding of COYERO GmbH, as a 100% subsidiary of CISC Semiconductor GmbH in Austria
New International Research Projects: iDEV40 and Arrowhead Tools
Josef Preishuber-Pflügl elected as Council Member and Director of LPRA
Debangana Mukherjee appointed to the Board of Directors AIM North America
New International Research Projects: PRYSTINE and SECREDAS
Acquired COYERO, Inc. in Palo Alto (CA) U.S.A.
Launch of new product features for tag and reader testing
Artemis Industry Association membership
Introduction of a single device putting all RFID tests and measurements in one hand
New International Research Projects: STEVE, TrustVehicle, and SCOTT
CISC has received the certificate "Family-Friendly Company" issued by federal Ministry of Families and Youth of the Republic of Austria (valid for three years)
CISC joined the NFC Forum
Shareholder at Silicon Alps Cluster GmbH
Launch of first RAIN RFID reader tester in the market
CISC Semiconductor and our CEO Markus Pistauer is one of only 18 selected companies who are invited to the successful technology initiative "GoSiliconValley" initiated by foreign economics Austria, in California, USA. There we had the chance to accelerate their business on the US market.
Move to our new office in Graz, Austria, Burgring 18 – now we are located close to the city center near Stadtpark
New International Research Project: Powerbase
Company anniversary: 15 years CISC Semiconductor GmbH
Winner of "Exportpreis" (Export Award) – awarded by Wirtschaftskammer Kärnten (Chamber of Commerce Carinthia)
Market introduction of CISC RFID Xplorer
New International Research Project: eRAMP and OpenES
Member of ECSEL Austria
New International Research Project: FreeMOBY and eRAMP
CISC CTO Josef Preishuber-Pfluegl elected as chairman of Austrian Standards Institute committee K001 information technologies
In November 2012 CISC receives the Innovation and Research Award for its product RFID Xplorer
Foundation of CISC Semiconductor Corp. – our 100% subsidiary for our customers in US
With May 1st 2012 starting a new 3years joint R&D project AVTR simulating new driving concepts for full electrical vehicles
Exhibitions of CISC products on DAC2012 conference in San Francisco, CA and EuroID in Berlin, Germany
Launch of our new product RFID Xplorer
As of December 8th 2011, CISC's name was changed to CISC Semiconductor GmbH, eliminating the phrase "Design+Consulting" to better fit the current field of business
CISC Semiconductor was awarded the ENIAC JU Innovation Award 2011 for the E3Car project at the European Nanoelectronics Forum in Dublin
In cooperation with the RFID-Anwenderzentrum München, CISC Semiconductor started a survey on issues around UHF RFID system installations to address and solve the requirements for RFID system installations in the future
CISC contributes to the European ARTEMIS Joint Undertaking project "Internet of Energy for Electric Mobility" (IoE), working on ways of accessing the Energy Smart Grid
Josef Preishuber-Pflügl, CISC Semiconductor's CTO and RFID+RFComm Business Unit Manager, receives the IEC 1906 Award 2011 by the International Electrotechnical Commission (IEC)
CISC's RFID Tag Emulator is used for a demonstration of feasibility tests for new European UHF RFID regulations at the CEPT workshop organized by The European Communications Office (ECO)
CISC releases a major update for its measurement platform CISC RFID MeETS (Measurement and Evaluation Test System) – featuring improvements for both, the HF and UHF version
CISC Semiconductor joins the RFID AZM (RFID User Center Munich) of the Technische Universität München as industry partner
CISC's RFID Product MeETS, the leading RFID performance measurement product, has been improved to achieve measurement sensitivity of UHF RFID tag performance measurements beyond – 100 dBm
SyAD®'s 3rd generation – SyAD® 2010 was announced at the DAC (Design Automation Conference) in Anaheim (CA), US
Start of new R&D project POLLUX (Process Oriented Electronic Control Units for Electric Vehicles Developed on a multi-system real-time embedded platform) under the umbrella of ARTEMIS Joint Undertaking
Results derived from research project TEODACS on FlexRay based automotive bus systems push CISC to 1st row in simulation of dependable automotive communication systems.
Starting new R&D project e3car for development of hybrid and electrical vehicles with total volume of 44 Mio. EUR
Winner of "Austrian State Award Consulting 2008 " by the Federal Ministry of Economics and Labor of the Republic of Austria
CISC has been accepted by the steering board of the Association AENEAS as active member. AENEAS is the private partner of the ENIAC Joint Undertaking.
Research project "TEODACS " started on the Virtual Vehicle Competence Center
Winner of 'Austrian Export Award 2008 ' out of 33.000 competitors by the Federal Ministry of Economics and Labor of the Republic of Austria
CISC joins TheMathworks Connections Program
CISC's RFID Tag Emulator got shortlisted out of 1600 applications for the Innovation Prize 2008
Starting new joint European R&D project "SR2 – Short Range Radio" for next four years until the end of 2011
First tools from Business Unit Automotive called Automotive Bus System Lib and Automotive Core Lib are launched
SyAD® V2.0 and CISC RFID Tag Emulator are entering the market
Winner of the IKT prize for its project 'ATPO Applied Tag Performance Optimizer'
CISC joins Open SystemC initiative
Launch of 4th product from Business Unit RFID+RFComm called MeETS
CISC is represented with its products on the continents Europe, Asia, America and Africa
CISC has been certified as Alliance Partner of National Instrument
With January 2007 our new R&D branch office in Graz opened
Winner of a special economy prize on high innovative products by the Privatstiftung Kärntner Sparkasse, Austria for the CISC RFID Application and System Design Toolset
Launch of first tools from business unit RFID+RFComm called ASD Kit+Library and the RFID Field Recorder.
CISC starts providing expert training on European EPC Competence Center
Move to the new headquarter at Lakeside Science & Technology Park allowing a closer cooperation with the University of Klagenfurt and its founded industry trusts
CISC starts new joint European R&D project 'ROBIN' ('Robust Design for Efficient Use of Nanometer Technologies') for the next 4 years until the end of 2008
Joined European project 'Witness' (Wireless Technologies for small area Networks with Embedded Security & Safety) to apply UHF and LF system concepts to system design and evaluation of active LF and UHF systems
Launch of product SyAD® (System Architect Designer)
CISC becomes member of EPCglobal for participation in RFID standardization work and joins Hardware and Software Action Group
Winner of the Innovation & Research Prize Award – Province of Carinthia – for its product SyAD® (System Architect Designer)
Distinction into currently three business units Automotive (AT), RFID+RFComm (RF) and Tools+Methodology (TM)
First products of the new business unit 'RFID + RFComm' get already launched by the end of the 3rd quarter
Expanding technology and application focus to radio frequency identification (RFID) and radio frequency (RF) communication
CISC joins simulation research group at German Automotive Association (VDA)
Focus on simulation of heterogeneous embedded microelectronic systems
CISC is expanding its target clients from the semiconductor industry to the automotive and aerospace industry
Opening of a R&D center in Graz and closer collaboration with the Institute for Technical Informatics at Graz University of Technology
Start product development in the area of a web based application service interface to access standard Electronic Design Automation (EDA) tools for circuit simulation within 5th European Framework Program
CISC joins international R&D Project TechnoDaT ("Technology Driven Design and Test")
Move to bigger office location in the center of Klagenfurt
CISC joins international R&D project 'High Quality Design in Deep Submicron Technology' together with largest and three other major European Semiconductor companies
Winner out of 100 business plans in a business plan contest called "biz.plan" for its innovative business concept to establish a new enterprise in the area of simulation of microelectronic systems.
Foundation of CISC Semiconductor Design+Consulting GmbH by CEO Dr. Markus Pistauer as privately owned and R&D focused enterprise