Real-Time Tracking of Baggage to Ensure Customer Satisfaction
Safety, Transparency, and Accuracy
The aviation industry is seeking for improvements in baggage tracking, cargo tracking, passenger satisfaction, and airplane safety to name just a few. Increased passengers also bring congestion, cost pressures and tougher security regulations, making it more difficult to track and trace bags. The aviation industry faces the daunting task of increasing customer value without increasing total operational costs. On one hand safety, transparency and accuracy in tracking passenger bags, freight, and vital airplane components are crucial yet total costs cannot rise. This is where RAIN RFID technology comes in.
Testing platform to develop IATA resolution 753 compliant tag and readers
Conformance testing as per IATA recommended practice 1740c
Support for quick and error-free RFID deployment
Testing solution for quality checks on RFID tags and readers during production
Enable the supply of high quality encoded labels to meet the rising demand
Design services for the development of next generation printers, scanners and readers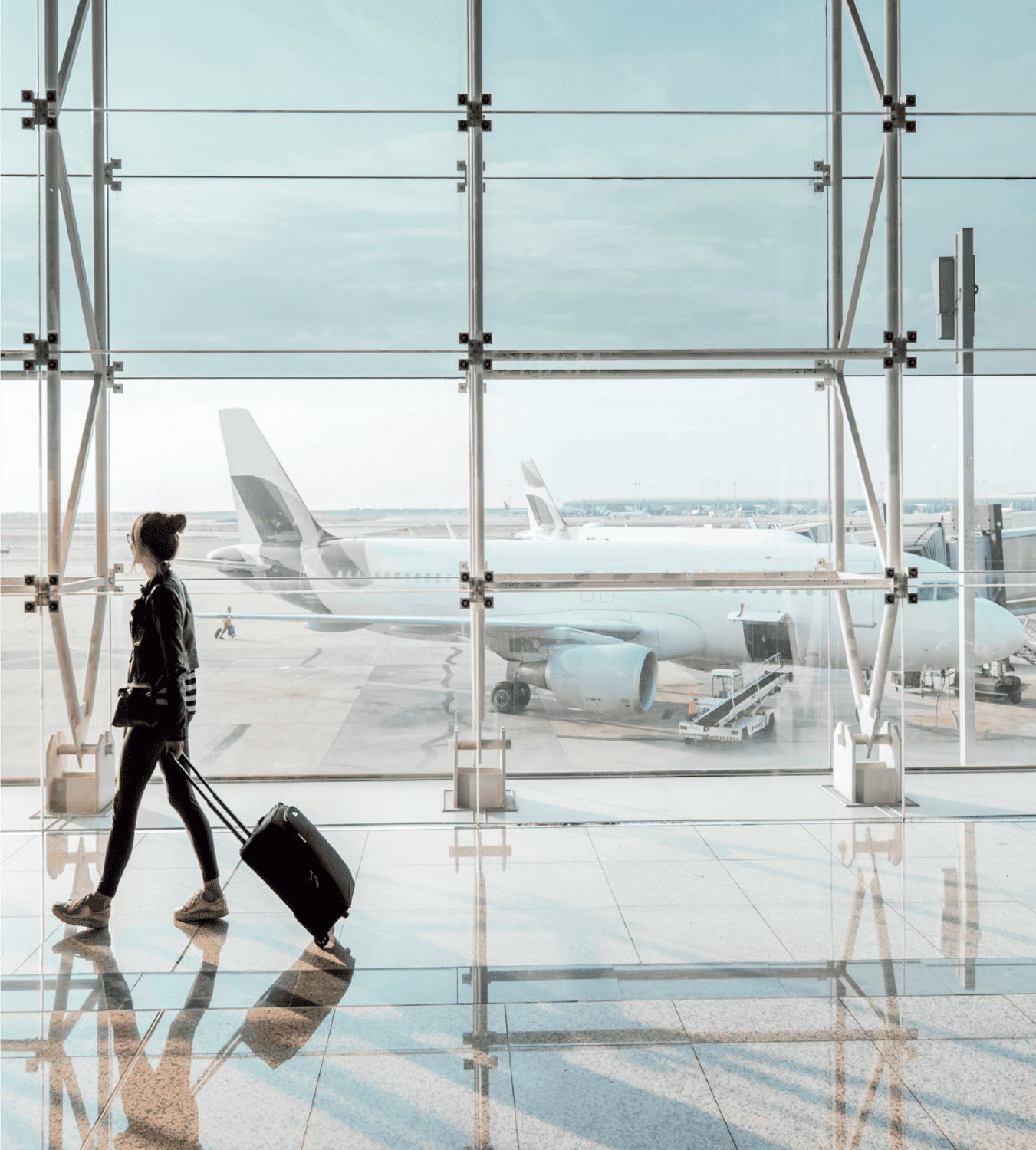 Track safety equipment such as life vests, child cots, and extinguishers
Track baggage in real-time
Lower the number of mishandled baggage by 25-50%
Decrease manual operations which helps free up staff for other value-adding tasks
Full compliance of IATA R753 and RP 1740c
Improve operational transparency
Reduced fraud
Data accuracy and aircraft safety
In today's complex global supply chain tracking of freight is a must. The tracking process must be accurate, efficient and automated to the greatest degree possible. There is also a need for centralized monitoring, automatic logging and an accurate retrieval process of not only the freight but also at an item level on the freight. Aircrafts have valuable assets which need to be tracked and maintained for smoother operation.
It is required that the airplane's parts and services are current. The supply chain of the aircraft parts is complex and goes through multiple vendors. Firstly, aircraft manufacturers, airlines, tier suppliers, logistics providers to name a few. Therefore, the need to offer parts tracking and traceability throughout their service life to ensure data accuracy and aircraft safety over long periods of time are needed.
Related Case Studies,
News & Events
Other Markets Where We Are In