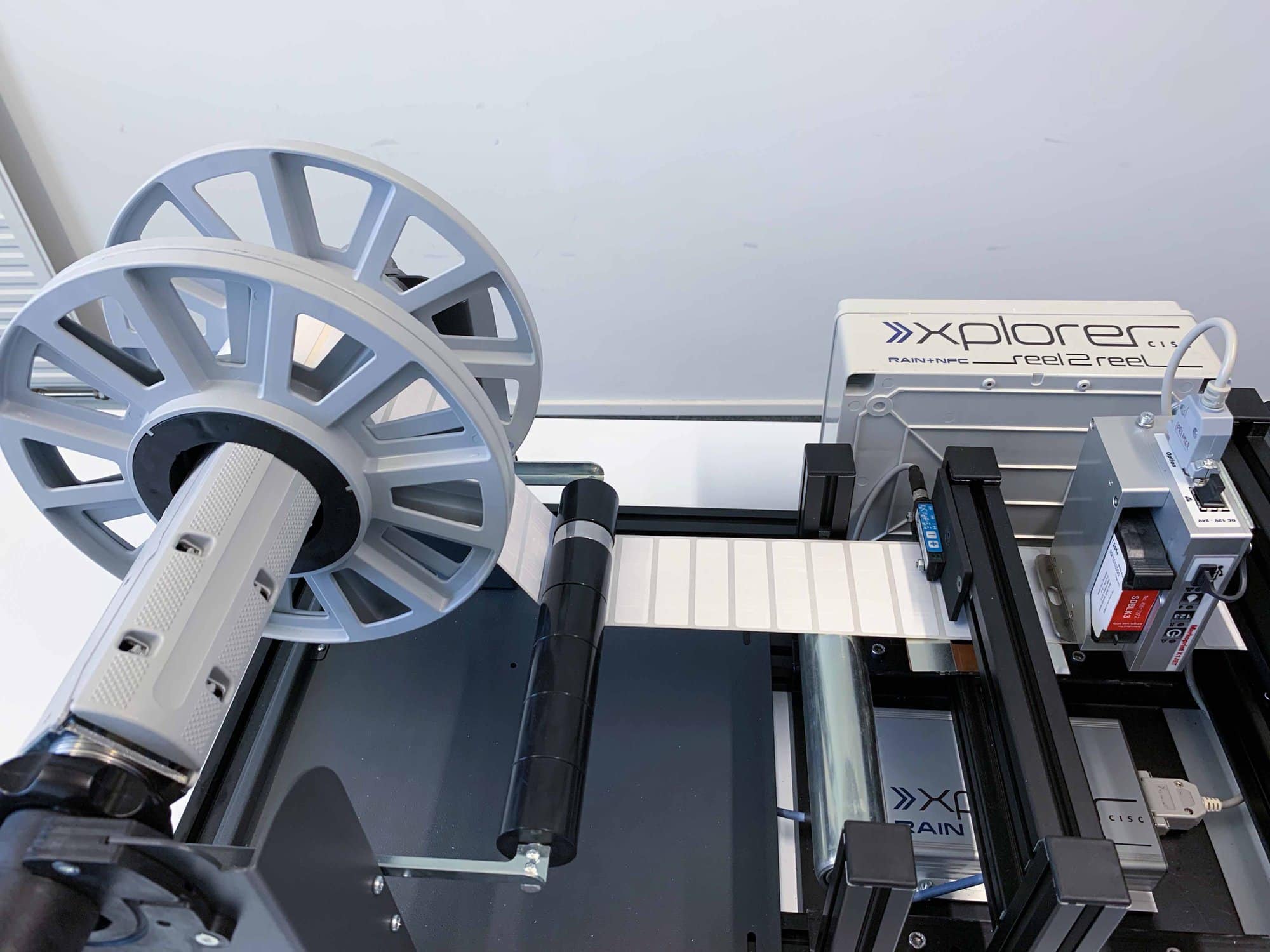 RFID Tag Performance Test Automation
Reel2Reel Tester is a Desktop Test Solution for RFID Tag Quality Assurance.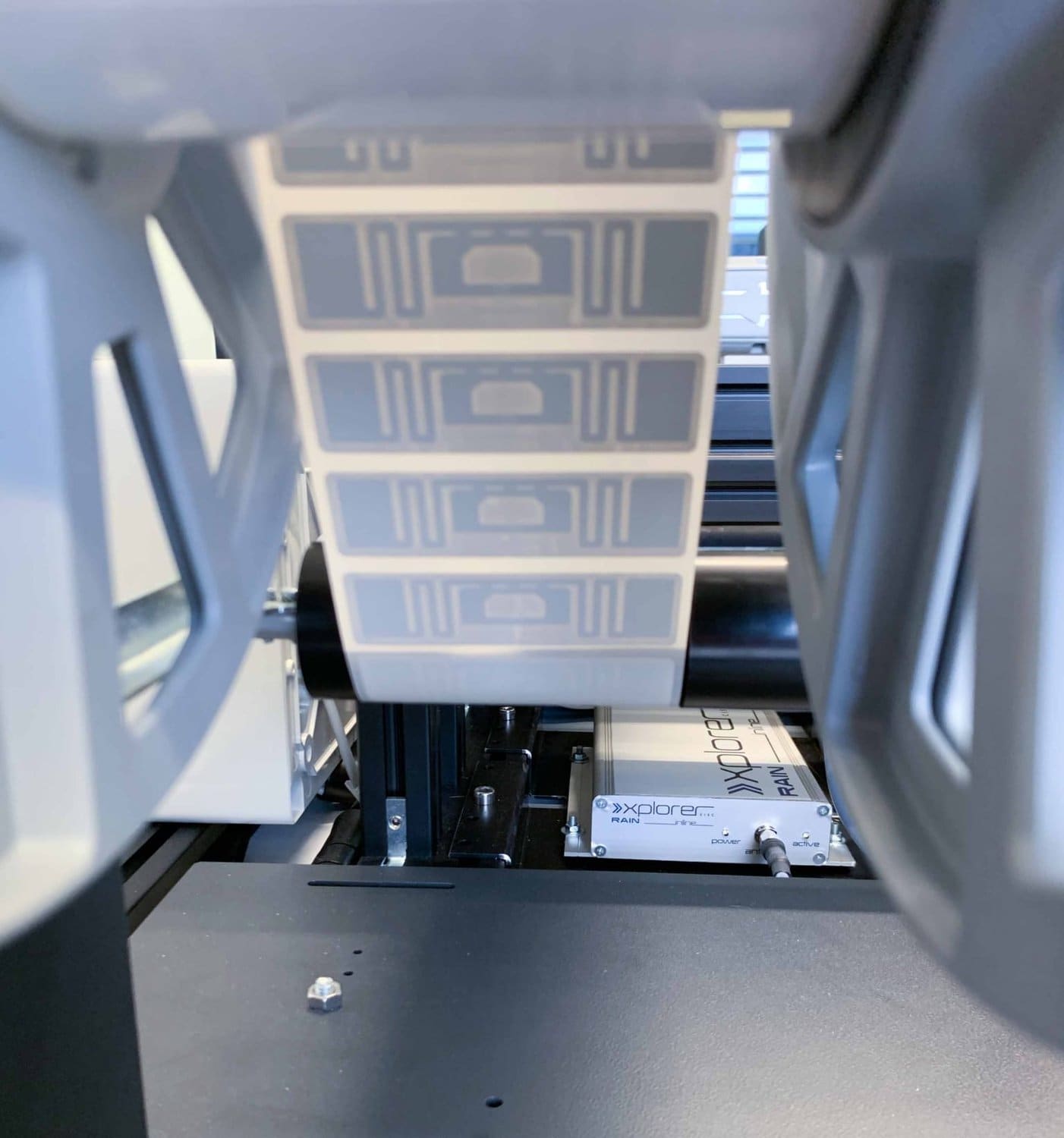 Automatic Testing on a Reel
CISC Desktop Reel2Reel Tester is a turnkey solution for automatic testing of RAIN RFID and NFC tags on a reel at moderate speed. The hardware is a compact, affordable and industrial-grade machine.
Full support of RAIN Xplorer Inline
Full support of NFC Xplorer Inline
Turnkey desktop solution for office use
Small device
Versatile
Mass volume performance tests on tag sensitivity / minimum operating power
User-defined pass threshold
Go/No Go
Memory encoding / Memory verification
Test speed 20 000 UPH
Fail mark options: Signal, log-file, ink-marking, dot label applicator, pause & manual replacement/removal
RAIN Xplorer Inline and NFC Xplorer Inline integration
The Reel2Reel Desktop Tester allows the integration of RAIN Xplorer Inline and NFC Xplorer Inline quality assurance and performance test automation. The performance test support mode supports reference tag measurements to easily extract performance criteria for the tags. These parameters are then used to define criteria for the high volume quality assurance testing. Encoding and personalization for both RAIN RFID and NFC including a verification test is provided. Failed labels are marked with a fail marker immediately. A Secure Access Module, the MIFARE SAM AV3, is offered optionally.
Downloads of Reel2Reel Tester