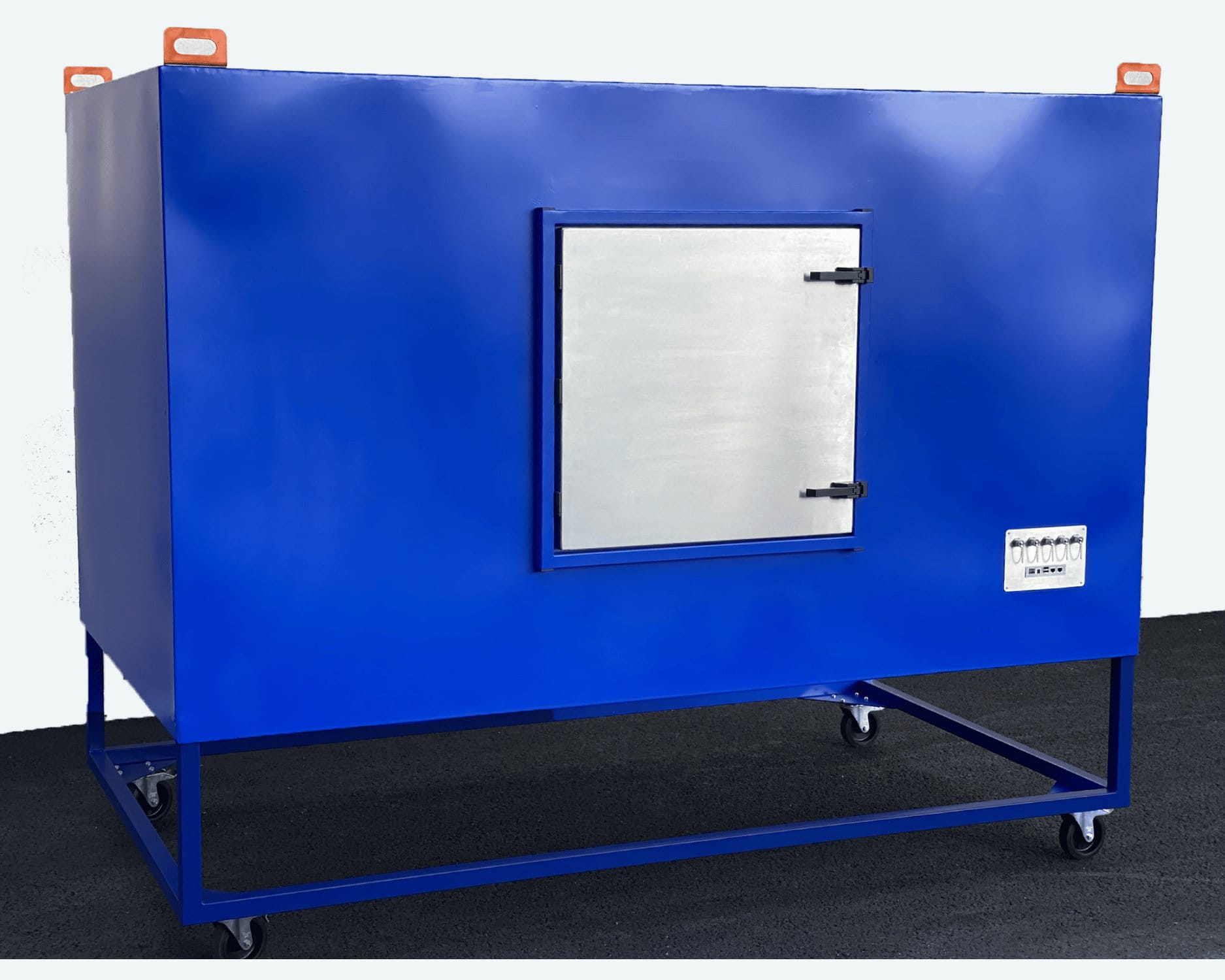 RAIN RFID Measurement Chambers
Tag and Reader Testing Including ETSI EN 302 208 for CE Marking and TIPP / ARC Compliance
The mobile CISC RF Test Chamber has been developed for testing RAIN RFID devices for performance and conformance including ETSI and TIPP / ARC. The high-quality test chamber serves as an anechoic test environment. Through its shielding it excludes interference from outside and ensures highest accuracy together with its premium RF absorbers on the insides of the chamber. It is optimized for the frequency band of 700 MHz – 5 GHz and is equipped with wheels to be mobile and flexible in office buildings. The CISC RF Test Chamber can be equipped with a variety of test tools of the CISC RAIN Xplorer series.
All-in-one solution for RFID measurement and tests requiring an anechoic environment
Performance and Conformance Tests with highest accuracy due to eliminated RF interferences, noise and reflections
Save cost by conducting conformance tests in-house
Assure retail and pharma industry requirements by TIPP and ARC pre-compliance tests in-house
Excellent shielding and absorption
Official Test Chamber size according to ETSI EN 302 208 / RED standard / CE and TIPP / ARC
Provided with wheels to be mobile in lab and office buildings
Setup included for TIPP / ARC
Setup included for ETSI EN 302 208 / RED / CE
The CISC RF Test Chamber has an excellent shielding of 70 dB and absorption of 20 dB for conducting RFID tests. It is fully lined with premium multi-layered foam absorbers which provide excellent reflection absorption despite very small dimensions. Metal frame makes the test chamber mechanically robust. The RF-proof shield is realized by steel sheet coating to make it an RF sealed enclosure.
The centered door is shielded as well and equipped with absorbers. The door provides a convenient access to the test area and the turntable. Antenna masts which are all made of RF neutral material and connectors are within the reach of the door too. The CISC RF Test Chamber is an all-in-one solution for conducting any RAIN RFID performance and conformance tests. This also includes the Setup for ETSI EN 302 208 tests (RED Compliance), which every RAIN RFID tag and label needs to fulfill in Europe in order to be certified for CE and to use the CE Marking.
The CISC RF Test Chamber also includes the setup for TIPP testing (GS1 Tagged-Item-Performance-Protocol) which is also known as ARC certification. Using the CISC RF Test Chamber, customers can conduct TIPP tests as well as ARC pre-compliance tests.
Downloads of RAIN RFID Measurement Chamber