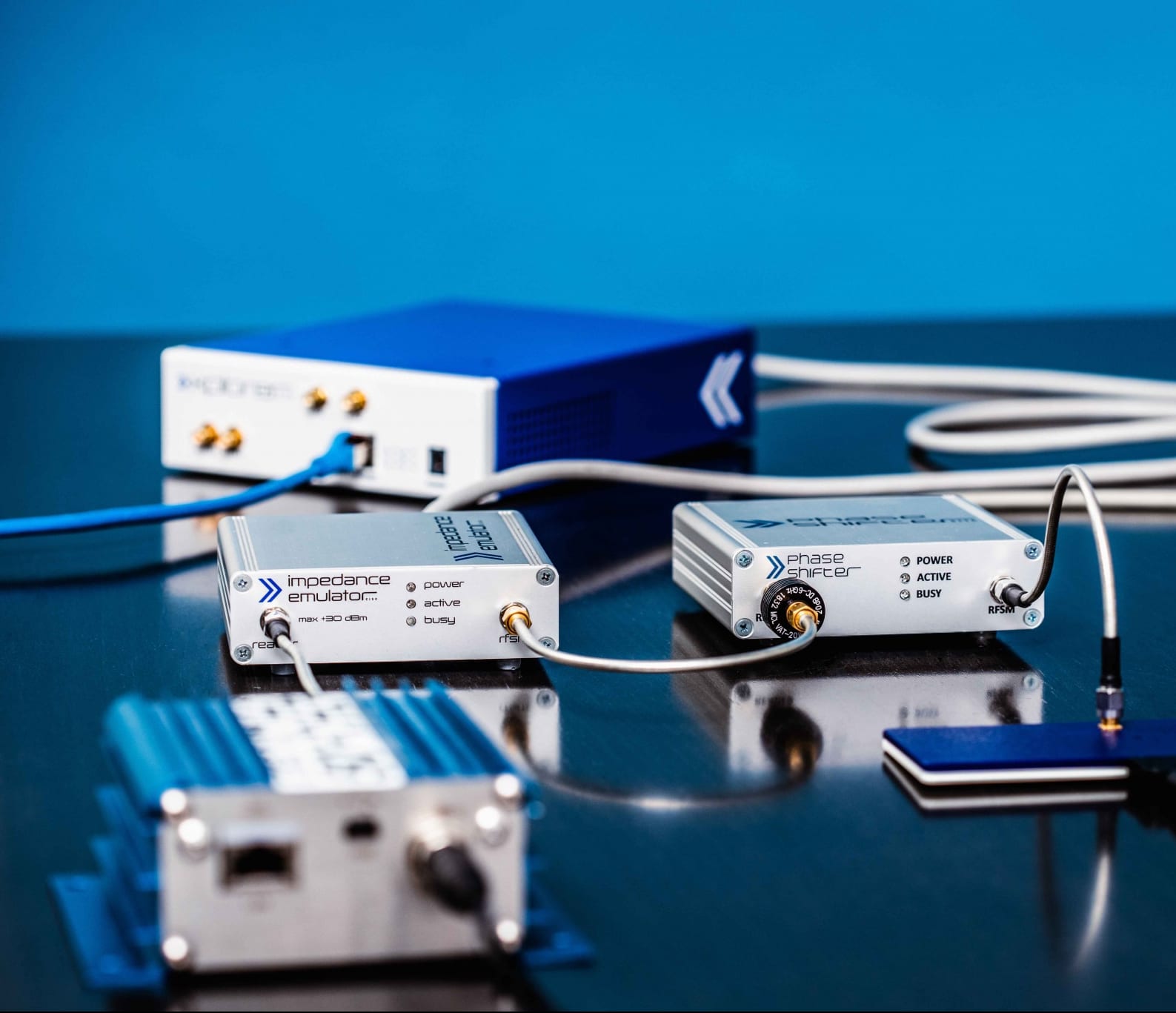 ifm - UHF RFID reader production testing
Fully Automated UHF Reader Testing
During Mass Production
UHF RFID also known as RAIN RFID is emerging across many different industries. While for retail there are thousandfold more tags than readers, there are industries, where this factor is significantly the opposite. In particular, in the automotive industry and production, there are high volumes of readers that entail a strong demand for improved accuracy and read rates of readers. ifm was searching for a solution covering both, lab and production test equipment to meet the high requirements for reader sensitivity, phase independence, and insensitivity of variation.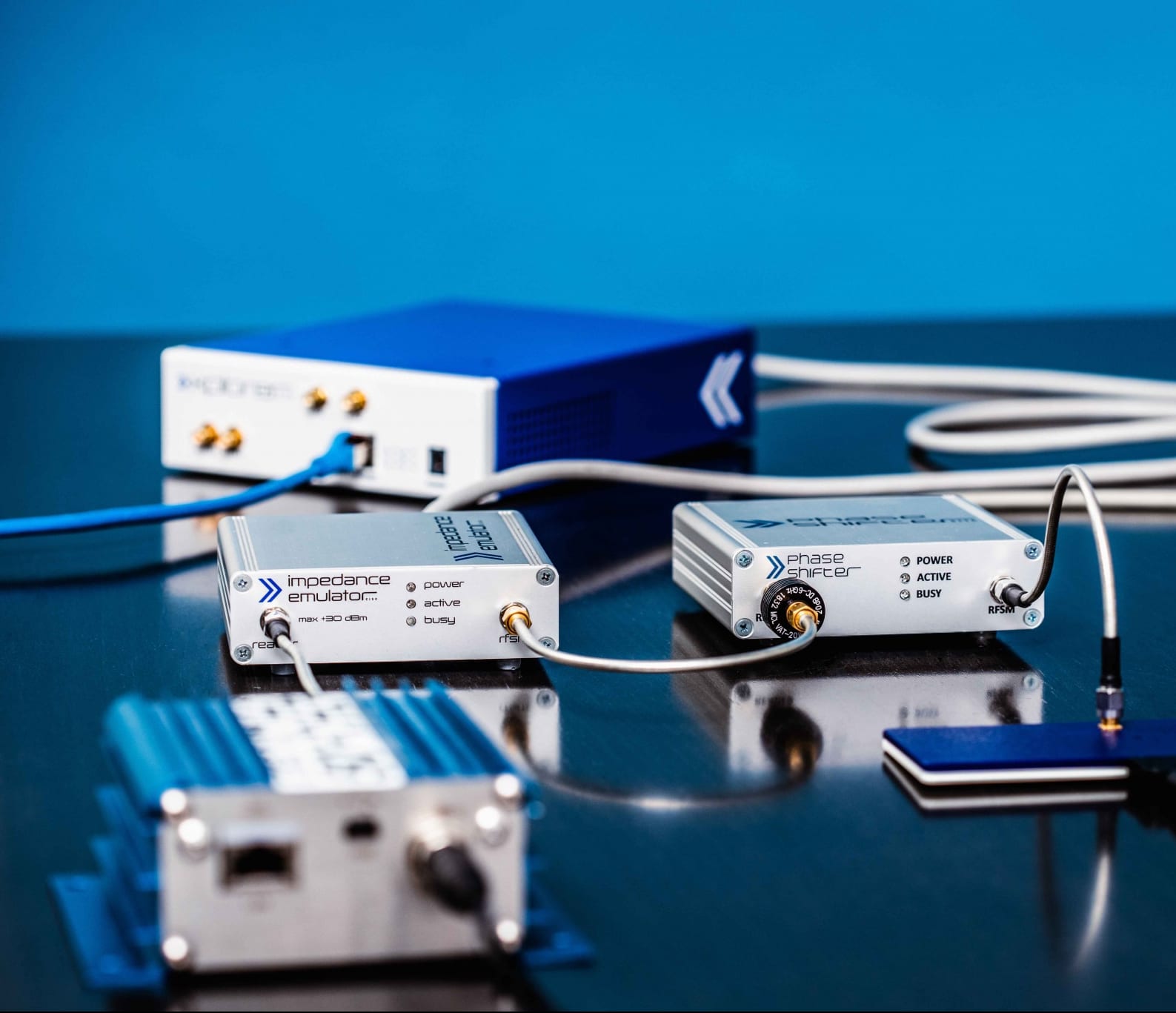 Together, CISC and ifm have worked on new features for the CISC RFID Xplorer to support the customer concerns. The CISC RFID Xplorer is a very sophisticated reader performance tester following the ISO/IEC 18046-2 standard supporting conformance and performance tests for ISO/IEC 18000-63 based products. Extended with the new additional modules the Xplorer supports besides receiver sensitivity tests independence of tag phase and Backscatter Link Frequency (BLF), also the combination of contactless and contact testing of readers. Using the CISC API (Application Programming Interface) all these functionalities have been integrated into the production test environment at ifm. The extension even covers fully automated reader air interface conformance tests, as well as regulatory tests for instance channel use analysis and noise measurements.
"Several years ago ifm started with RFID. In 2018 ifm was looking for a competent partner in UHF RFID technology and started working with CISC," says Andre Bixenmann, Technical Manager RFID Systems "Initially using the CISC RFID Xplorer to support the engineering, we recognized that we would like to have the same kind of in-depth testing also for production and asked CISC for a solution."
"The API control software enabled a convenient integration of a comprehensive reader testing setup during the mass production," says Tobias Glückler, Teamleader Product Development RFID, "The switch and its possibility to connect contact and contactless RF Sensor Modules allowed us to realize a fully automated production test solution for our comprehensive UHF reader product portfolio.
Integration into a mass production environment
The RFID Xplorer hardware with its core supports a fully configurable tag emulator and auxiliary devices like phase shifter, impedance emulator, and control for multiple RF sensor modules allow all kinds of testing configurations. The software allows comprehensive receiver sensitivity testing under various conditions, as well as transmit power verification, software behavior like channel use, noise measurements and protocol, and software tests including conformance verification. All measurement results and data can be exported for post-processing and production documentation.
Testing of readers on different parameters
Testing with RFID Xplorer helps verify that readers meet the functional, performance, design, and implementation requirements that are identified during deployments. The RFID Xplorer unit is designed for ISO/IEC 18000-63 testing according to ISO/IEC 18046-2, which addresses the testing requirements such as using tag emulation to test readers beyond the tolerances of tag production and without requiring such tags. Beyond this, the use of off-the-shelf readers with default settings and ensuring readers are evaluated on system parameters such as phase shift or self-jamming are possible.
Time-efficient production testing
Full versatile reader test solution in production
Highest test coverage
Reduced debugging time
Decoding tag and reader communication in real-time
Measuring, controlling and evaluating – when it comes to pioneering automation and digitalization technology, the ifm group is the ideal partner. Since its foundation in 1969 ifm has developed, produced and sold sensors, controllers, software and systems for industrial automation worldwide. As one of the pioneers of Industry 4.0, ifm develops and implements consistent solutions to digitize the entire value chain "from the sensor to ERP". Today, the second-generation family-run ifm group has more than 8,100 employees in 95 countries and is one of the worldwide market leaders. The group combines the internationality and innovative strength of a growing group of companies with the flexibility and close customer contact of a medium-sized company.